About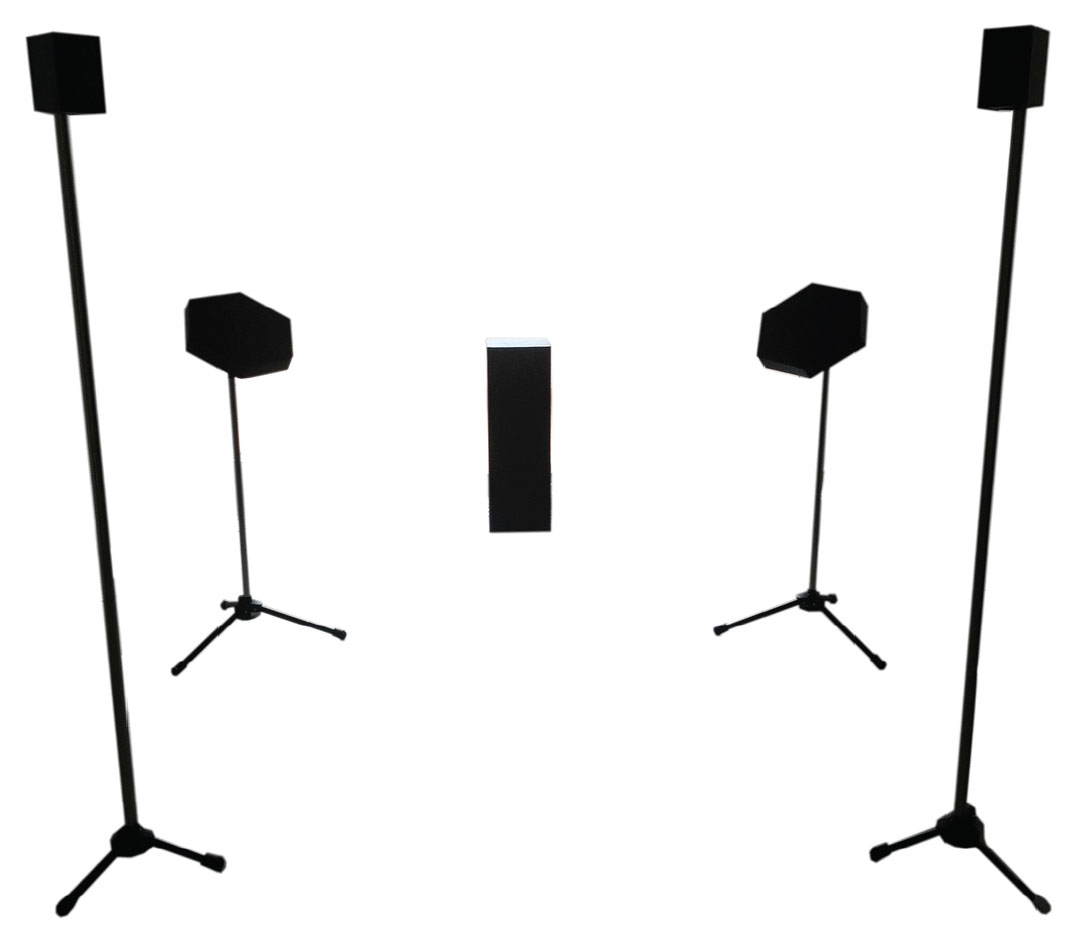 Based on a design that
was conceived in a dream
more than 30 years ago.
From the moment you will see 741 speakers till the time that you listen to them, you'll be surprised. It defies every speaker design logic, literally breaks every rule in the traditional audiophile's manual, and yet manages to sound unlike any other speaker system you would have ever listened to.

That's because the core design of 741 came to us 30 years ago in a dream. Ever since then, we have been perfecting it and now we feel they are ready to wow the world.

You are going to love 741 as much as we have loved building them.
Features
The highs, the lows and of
course the mids all come
across very distinct and strong.
The unique and absolutely unconventional design of 741 speakers allows the sound of music to reach to your ears in such a way that the performance perceptibly appears even clearer than how it would have originally been recorded. This offers you an experience that's simply unmatched and gives you not just a front row sound, but how it sounds to the musicians who are on stage.
The main drivers of 741 are
housed in an open baffle enclosure
to create that super airy sound.
In theory, open baffle speakers would sound perfect. However making them efficient and loud is such a challenge that hardly anyone attempts them commercially any more. To sound substantially effective they have to be very large. The dream design of 741 that we keep harping upon led us in the direction of open-baffle and we are glad it works flawlessly, in an enclosure that's not bigger than a 2kg round cake.
Two 10 inch drivers in a sealed
enclosure, one 8 inch driver ported
and 300 watts RMS of amplification.
Bass is never enough, or so its considered. 741 speakers deliver a very tight bass that is just right and to achieve this we use 10 inch subs in a sealed enclosure that's relatively small. For those who like their bass sound to be more let's say boomy, we have a ported sub unit working in tandem to create a very satisfying experience, that will make you want to listen to them for hours together.
Have you ever imagined listening
to great music in the dead of the
night without disturbing anyone?
Let's face it. You are right now reading this because you love music. We all know music sounds great when played loud and 741 does that, but nothing can match the experience of listening to GREAT MUSIC on a GOOD system in the dead of the night while the world sleeps. The unique design of 741 allows you to surround yourself and enjoy your favourite tracks at low volumes and yet experiencing every nuance the musicians are trying to convey.
Not only does 741 sounds priceless, it
is equally luxurious to look at too. The
rich and famous are going to love it.
We know you must have worked hard to be in a place of life where you can buy your 741 speakers. To compliment your high life and the beautiful surroundings you live in and listen to your favourite music, we have worked very very hard to make these speakers look super classy. All the accents and metal design elements are plated in real gold and utmost care has been taken to ensure that the finish of 741 is truly world class.
Includes
One set of 741 core system with five passive speakers and one cross-over unit.
One 741 active sub-woofer having two 10 inches and one 8 inch drivers.
Cables to setup the system in an area of up to 400 square feet. For special installations, cables based on the customer requirements will have to be ordered separately.
Transportation and freight insurance.
All relevant local taxes.